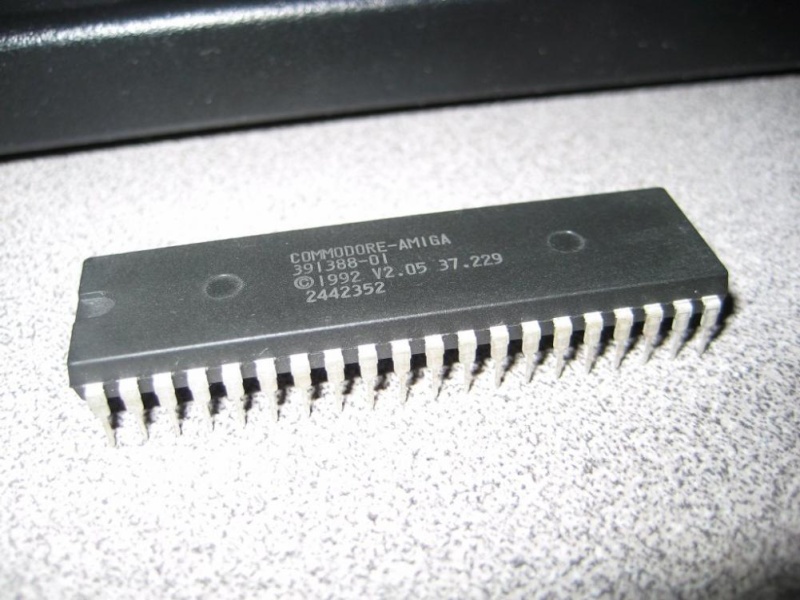 I brought this up at Coffee yesterday, but not many heard or were around for it. I have been trying to hunt down information onthe differences between motherboard revisions (and which is the most
desirable) but other than listing the numbers, I have found nothing
worth while.
I also have been trying to hunt down information on what the different ROM revisions are.
According to most sources (from the WIKI to the BBOAH) the first ROM
Revision was Kickstart 2.05 revision 37.299, But one of the machine I
got in is (was) V2.05 37.229 (it is a Commodore Chip not am "MX")
I am trying to find out if this chip was "from Factory", because if not, why would they "downgrade" revision numbers.
Anyways, it is a interesting mystery.
Anybody know of a page that actually explains what the difference is
between Motherbord revisions are? Most sites are pretty useless except
for pictures.It was suggested I got to Dave H's Archive page and hunt there, I am doing that today. It also was suggested that this could be a PAL number
Anyways, I thought I would kick start the board with something Amiga.



Posts

: 1


Join date

: 2009-07-12


Age

: 48


Location

: Eddie Chuck




---
Permissions in this forum:
You
cannot
reply to topics in this forum